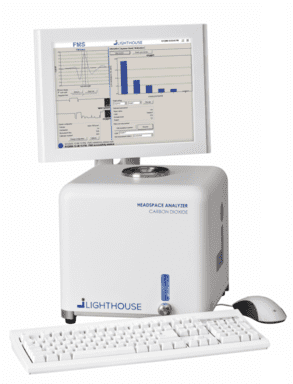 FMS-Carbon Dioxide Headspace Analyzer

Réf : FMS-Carbon Dioxide

|

Fabricant : Lighthouse Instruments

The FMS-Carbon Dioxide is a non-destructive headspace carbon dioxide analyzer from LIGHTHOUSE, the industry leader in laser-based headspace analysis.

The compact benchtop instrument utilizes a patented laser absorption technique developed with funding from the Food and Drug Administration.

This rapid and versatile technology addresses a wide range of applications that span the full product life cycle.

 

 

 
Principales caractéristiques
• Container closure integrity testing of frozen product stored on dry ice for transport
• General container closure integrity testing when the test method uses carbon dioxide as a tracer gas
• IPC monitoring of carbon dioxide levels during the filling of product purged with carbon dioxide in the headspace
• Microbial growth detection in media vials
Spécifications
• Measurement range: 0.0 – 1.0 atm
• Measurement time: 0.5 – 5.0 seconds
• Sample type: syringe, ampoule, vial, bottle
• Sample size: 6.0 – 86.0 mm in diameter (1ml syringe to 200ml bottle)
• Dimensions: 30.5 x 30.5 x 29.2 cm
• Weight: 13.6 kg
• Power requirements: 110 - 240 VAC, 50/60 Hz, 60W
• Interface: PC
• Safety Standards: IEC/EN 61010, 61326, 60825; US CDRH 21 CFR 1040; Declaration of Conformity available